Originally published on Safer Chemicals
WASHINGTON, D.C. — Fast-casual chain Sweetgreen has announced it is phasing out per- and polyfluoroalkyl substances (PFAS) in its bowls by the end of this year. The company is working with the packaging company Footprint on an alternative that it has already begun to roll out in some stores.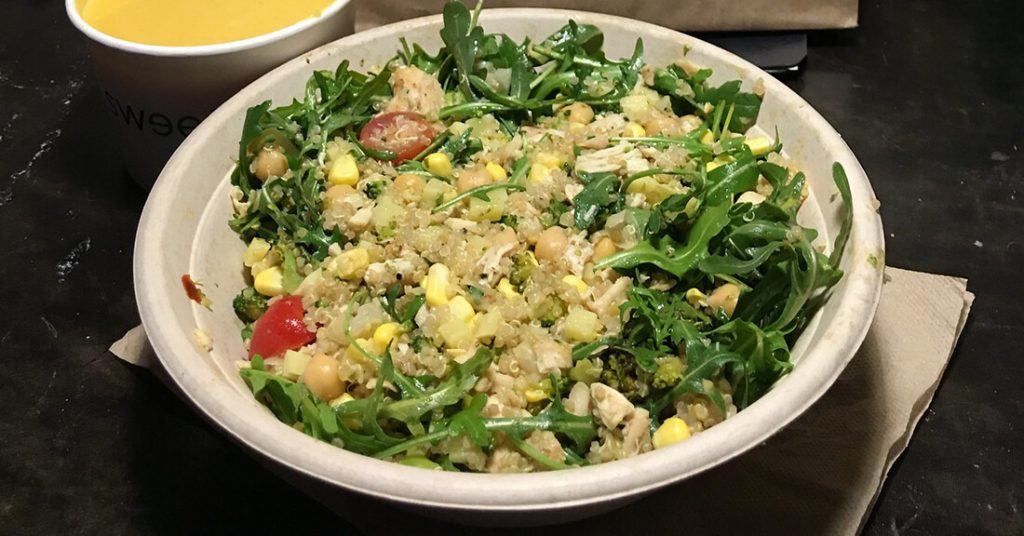 Mike Schade, Mind the Store Campaign Director, said: "We congratulate Sweetgreen for taking this important step to phase toxic PFAS out of its bowls this year. These bowls are used once, but the chemicals can last forever. This new commitment will help drive PFAS out of the fast-casual food industry. Other top food chains should join them in banning these forever chemicals in food packaging."
Erika Schreder, Science Director of Toxic-Free Future, said: "It's great that Sweetgreen is making a commitment to phase out PFAS from food packaging following bans that have been enacted in states like Washington. The trend to ban PFAS in food packaging is expected to continue and it makes a lot of sense for companies to commit to safer alternatives and get ahead of the curve now."
PFAS chemicals can be found in food-contact materials used for packaging, such as molded fiber bowls. PFAS-treated paper food packaging and wrappers can contaminate the food that touches them. One study found that 38% of sandwich and burger wrappers were likely treated with PFAS. A report published by the Mind the Store campaign and Toxic-Free Future found the likely presence of PFAS in nearly two-thirds of take-out containers, including molded fiber packaging. Testing commissioned by The Counter found PFAS in Sweetgreen bowls.
Continue Reading on Safer Chemicals